Tiffany Porter Retires From Athletics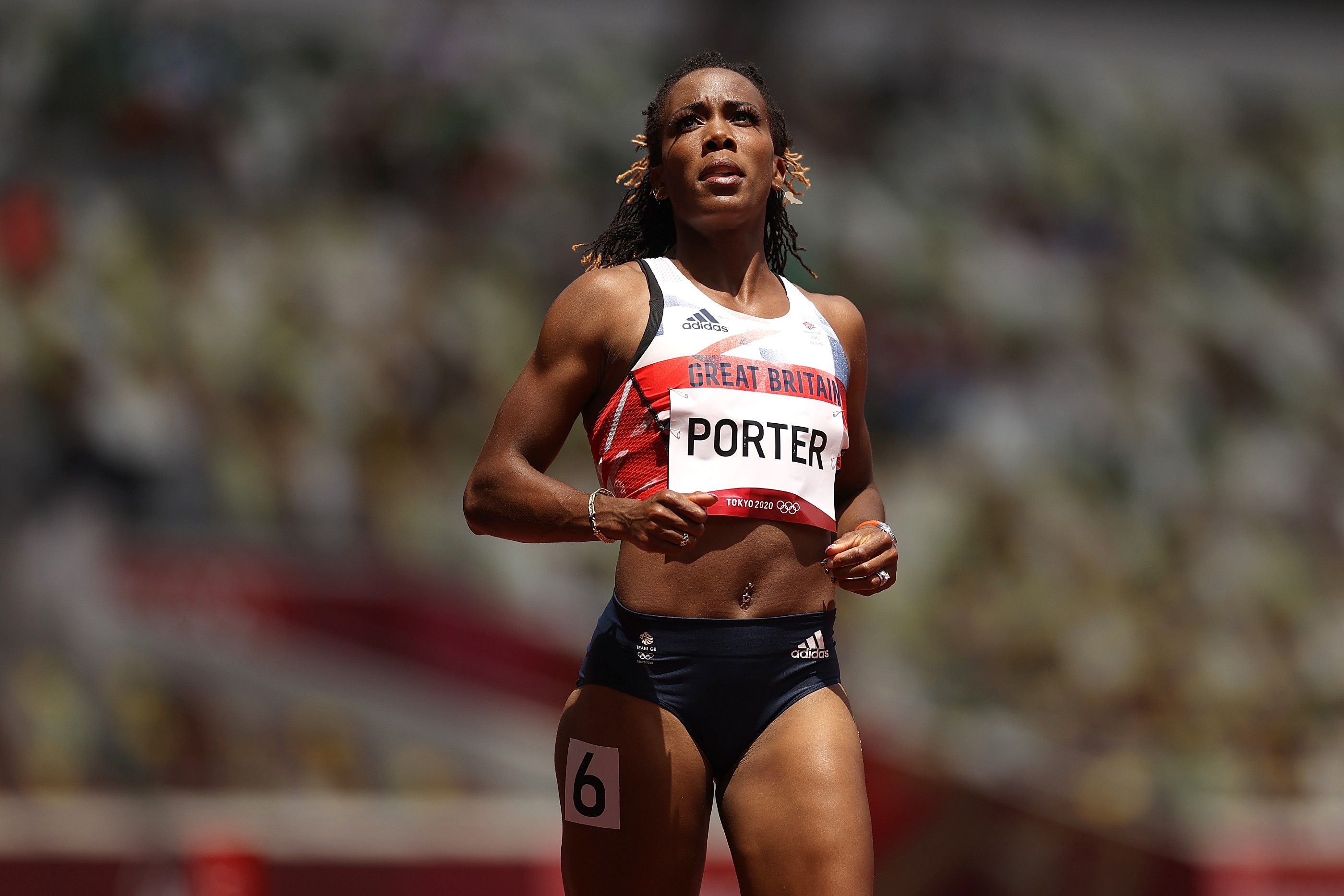 Tiffany Porter of the United Kingdom has retired from competitive athletics after winning four world gold and a European title during her successful hurdles career.
The 34-year-old, who holds the British 60m and 100m hurdles records, announced her retirement on Saturday (5), saying she was looking forward to the next chapter, which begins with her leading the athletes' on-field presentations at this weekend's New Balance Indoor Grand Prix, a World Athletics Indoor Tour Gold meeting.
Porter was introduced to the hurdles after discovering her sprint ability in high school, and her results earned her a scholarship to the University of Michigan. Porter won five consecutive NCAA titles and bronze in the 100m hurdles at the 2006 World U20 Championships in Beijing while there, competing under her maiden name of Ofili.
"In elementary school I always looked forward to field day because it was an opportunity for us to meet on a 'grand scale'," reflected Porter in her 'love letter to track and field', published to coincide with her retirement.
"I would race (and beat) all the other boys and girls my age, and then be rewarded with ice cream after. That's when I learned that I had a deep love for competing and the adrenaline rush was addictive."
During her 12-year professional career, she won three world indoor 60m hurdles medals — silver in Istanbul in 2012 and bronze in both Sopot and Portland in 2014 and 2016, respectively – as well as 100m hurdles bronze in the 2013 World Championships in Moscow.
Porter won the European 100m hurdles title in 2014 and added a bronze medal in Amsterdam in 2016. Her two European indoor medals came a decade apart, with the silver coming in Paris in 2011 and the bronze coming in Torun last year.
Porter, a three-time Olympian, reached the semifinals in her first Olympics in London in 2012 and finished seventh in the final four years later in Rio. In 2019, she and her husband Jeff — a fellow Olympian and Porter's coach in her later years – had their daughter Chidera, and Porter returned to the sport to qualify for her third Olympic Games in Tokyo, where she reached the semifinals.
"I competed in my third and final Olympic Games in August 2021," Porter wrote. "That feat was the culmination of countless hours of work, sacrifice, dedication, perseverance, and heart. Attending the Tokyo Olympic Games, this time knowing my child was watching, is a moment that I will never forget."
Porter ran a British 60m hurdles record of 7.80 seconds to win European indoor silver in 2011 and a national 100m hurdles record of 12.51 seconds to win European indoor gold in 2014. In the same year, she won silver at the Commonwealth Games in Glasgow.
Porter, who obtained her doctorate in pharmacy while at the University of Michigan, worked as a pharmacist in addition to her sports career.
By World Athletics