Official: Claudio Ranieri has been fired by Watford
Official: Claudio Ranieri has been fired by Watford
By: Skysports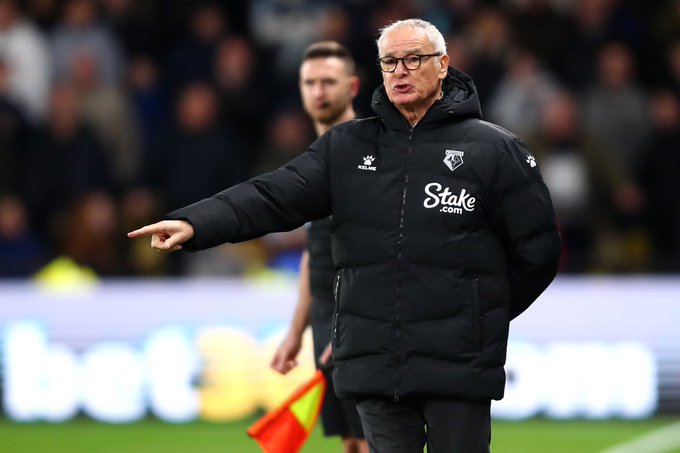 Claudio Ranieri has been fired by Watford after just over 90 days in charge, with the club lying 19th in the Premier League.
Since being employed in October, Ranieri has failed to turn around the Hornets' fortunes, with the Hornets falling into the Premier League relegation zone for the first time this season after a 3-0 home defeat to fellow strugglers Norwich on Friday.
Asked about his future after the loss to the Canaries, the former Leicester and Chelsea manager said: "I don't go away. I want to continue because I am a fighter. I've never given up in my career."
READ ALSO
Watford has lost seven of their last eight league games under Ranieri. The 4-1 defeat of Manchester United at Vicarage Road in November was their most recent success.
Xisco Munoz, who took charge of Watford's first seven Premier League games this season, winning two and losing four, was replaced by Ranieri. Last season, Munoz oversaw the Hornets' ascent to the Premier League.
READ ALSO
Ranieri's first game in command was a 5-0 thumping by Liverpool at Anfield on October 16, but his next match was a 5-2 victory over Everton.
But the 4-1 win over United proved to be Ranieri's second and final victory as Watford manager. He lost 11 of his 14 matches in charge.