Breaking News: Burkina Faso President Arrested 
Breaking News: Burkina Faso President Arrested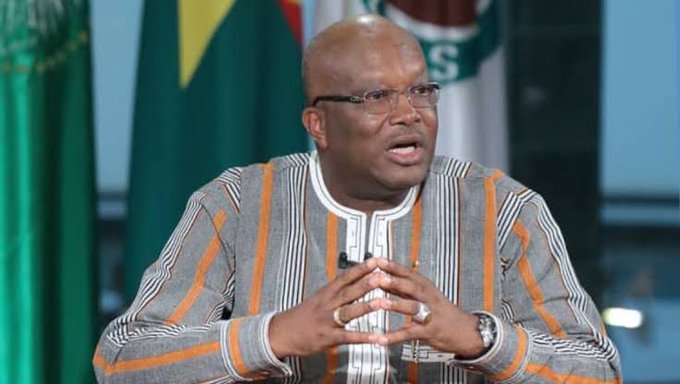 www.athleticshour.com | Burkina Faso | Coup Detat | President Roch Marc Christian Kabore | West Africa | Africa |
Burkina Faso's President Roch Marc Christian Kabore has been arrested by Mutinous troops today, Monday, 24th January 2022.
Security sources told numerous sources that mutinous troops in restive Burkina Faso arrested President Roch Marc Christian Kabore on Monday and kept him in army barracks a day after sparking an uprising.
Soldiers at various army camps around the West African country rose up on Sunday, demanding the dismissal of the military's top brass as well as additional resources to combat a brutal jihadist insurgency.
Later that day, gunfire were heard near Kabore's private residence in the capital, Ouagadougou, and witnesses said they saw a helicopter flying overhead.
"President Kabore, the head of parliament and the ministers are effectively in the hands of the soldiers" at the Sangoule Lamizana barracks in the capital Ouagadougou, a security source said, with another source confirming the arrest.
The atmosphere in the city was tense and confusing, with mobile internet being disconnected on Sunday, making it difficult to verify allegations of a coup d'état.
There's an ongoing coup in Burkina Faso. President Roch Kaboré has been arrested by the soldiers involved in the coup. He has served as the President since 2015. He was the Prime Minister from 1994 to 1996 and President of the National Assembly of Burkina Faso from 2002 to 2012.